There are two kinds of people in the world. Ones that think One Direction split because the artists had creative clashes and ones that know the "Larry Angle". People know one Direction as a friend's band that existed and no longer exists. But if you're a one directioner, you'd know that the band was not just about friendship, but love and what intensity of love.
Louis Tomlinson is a former member of a band named One Direction. OneD was a popular boy band that had five members, Zayn Malik, Harry Styles, Louis Tomlinson, Liam Payne, and Niall Horan. Louis is an English singer and songwriter. Growing up, he featured in several television dramas. His love for music took him to audition for a music competition series called "X factor". 
During the competition, Tomlinson was shifted to a boy's group that had four singers already. The five had to perform together as a band, in order to compete. The show concluded, but the boy band went on for a long time. 
Personal Details about Louis Tomlinson:
| | |
| --- | --- |
| Full Name: | Louis William Tomlinson |
| Stage Name: | Louis Tomlinson |
| Gender: | Male |
| Birthday: | 24 December 1991 |
| Place Of Origin: | Doncaster, South Yorkshire, England |
| Age: | 30 |
| Height: | 1.72 m |
| Weight: | 68 kgs |
| Nationality: | British |
| Sexual orientation:  | Straight |
| Status: | Unmarried |
| Spouse: | None |
| Children: | Freddie Reign Tomlinson |
| Profession: | Singer, songwriter,  |
| Total Net Worth: | $85 million  |
Early Life: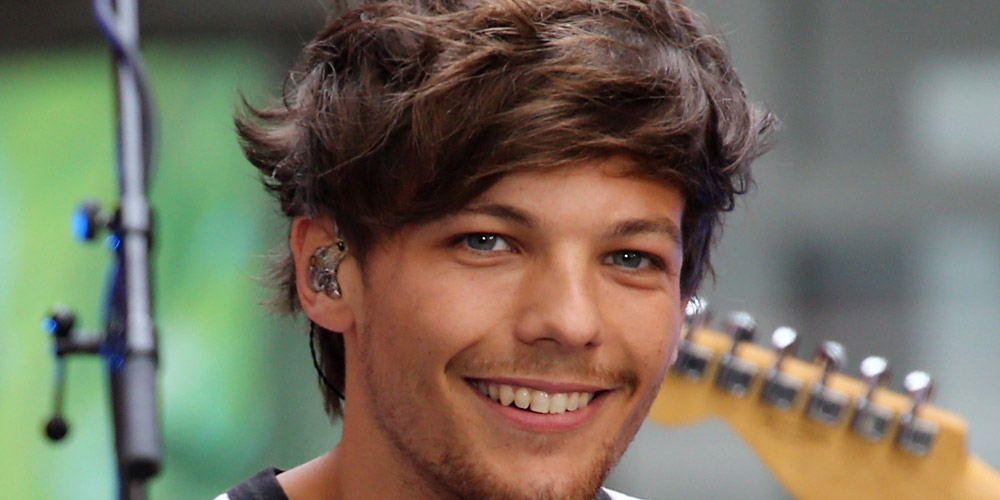 Louis William Tomlinson was born on 24 December 1991 in Doncaster, South Yorkshire, England and was named Louis Troy Austin at birth. At a young age, Louis experienced the divorce of his parents Johannah "Jay" Poulston and Troy Austin. After separating from his father, Louis' mother married Mark Tomlinson, whose surname was inherited by Louis. He grew up with four sisters Charlotte, Félicité, and twins Phoebe and Daisy. In 2019, after his mother's death, Louis lost his younger sister Félicité to an overdose. 
Louis was sent to The Hayfield School in Doncaster. After failing his first years, he had to be shifted to the Hall Cross School (Hall Cross Academy), also in Doncaster. Growing up, Louis took up several jobs like waitering at Vue cinema and Doncaster Rovers football stadium. When  Tomlinson joined Hall Cross, he got several opportunities to get featured in music videos. He played the protagonist Danny Zuko in the Hall Cross musical production. This gave him confidence for life and encouraged him to audition for The X Factor.
Personal Life:
Louis Tomlinson's love life has been quite a roller coaster ride. If you look at the dating timelines of each of his lovers, or rumored lovers, you might develop a sense of confusion about Louis dating two women (or otherwise) at the same time.
In 2011, Louis was taking baby steps towards becoming an international sensation, when he started dating Eleanor Calder, who was a student then. Tomlinson and Calder dated for a long time. In 2015, the couple called it quits. However, the two couldn't stay away from each other for a long time and got back together in 2017. 
When he broke up with Calder, he was dating Briana Jungwirth 2015, who was a stylist by profession. Several news channels at the time suspected Briana's pregnancy. Months later, the news was confirmed and Briana gave birth to a baby boy. 
During the same time, when Briana and Louis were pregnant with a baby boy, Louis was dating Danielle Campbell from November 2015 to December 2016. Louis also has a daughter with Calder, named Freddie Reign Tomlinson. 
In September 2013, fans of One D and media across the globe started suspecting the marriage of Harry Styles and Louis Tomlinson. In a tweet, Harry wrote, " We don't need no piece of paper from the city hall." Another tweet came from Harry's best friend Ed Sheeran who announced, "My best friend is getting married today. Mega awesome wicked cool." Louis' mother further gave strong hints towards the anticipation, by tweeting, "Good decision Louis."
Career:
Louis Started performing in 2010. He acted in television shows and was a part of several music videos. After he participated in the "X-factor", he became a part of One Direction. One direction gave several superhits like Steal my girl, Night Changes, Live while we're young, Best song ever, etc. 
The band won several reputed awards like 8 4Мuѕіс Vіdео Ноnоurѕ Аwаrdѕ, 7 Аmеrісаn Мuѕіс Аwаrdѕ, аnd a Ваmbі Аwаrd. The band also bagged ВВС Rаdіо/Тееn Аwаrdѕ 7 times, and the Billboard Мuѕіс Аwаrdѕ, 6 times.
Net Worth:
Louis Has had a successful career as a musician. All through their journey, One Direction built a massive fan base for themselves that still awaits their coming back. After One D ended in a hiatus, fans did not stop loving the five boys that sang love to them. 
Each of the band members has excelled in their respective careers, even after the band split. Talking about Louis Tomlinson, he has been associated with several popular and successful labels. Louis Tomlinson's net worth is $85 million.
EndNote:
Louis Troy Austin was born on 24 December 1991, in Doncaster, South Yorkshire, England. He is a singer and a songwriter who rose to fame in 2011. Louis is actively associated with several genres like Pop, Britpop, indie rock, and pop-rock. He has collaborated with several Labels like Arista, BMG, Syco, and Colombia. 
Louis was born to Johannah "Jay" Poulston and Troy Austin. His parents separated when he was a toddler. After getting divorced from his father, Louis' mother married Mark Tomlinson. She later married Dan Deakin. 
In 2011, he started dating Eleanor Calder. The couple developed some differences and called it quits in 2015. Just two years later, they started dating again and also have a daughter together, named Freddie Reign Tomlinson. Louis has also been in the news for rumors about him dating his One-D co-star, Harry Styles. Louis Tomlinson's net worth is $85 million.
DISCLAIMER : This and other personal blog posts are not reviewed, monitored or endorsed by Blogjab. The content is solely the view of the author and Blogjab is not responsible for the authenticity of content of this post in any way. Our curated content which is handpicked by our editorial team may be viewed here.