Why Learn German? 8 Reasons It's an Even Better Idea Than You Thought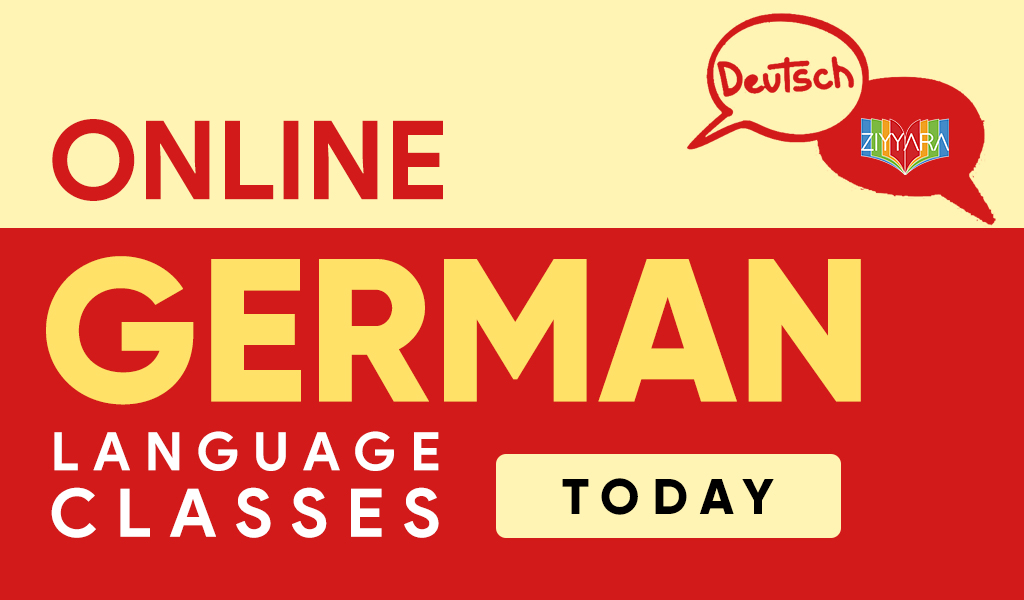 Why Learn German: If you have ever wondered why you should learn the German language in India
Then there are several reasons to Learn this beautiful language like German. Every single time when someone wants to learn a new language they need to find some reassuring or compelling reasons for it. It becomes an arduous task to choose which language to go with. As there are numerous benefits of learning a new language altogether. 
Above all the advantages of learning a new language. Getting better opportunities in a career still stands at the first position. A language like German provides endless career options as a language. 
Let us see 8 good reasons to learn german online in India:
Native Language of Europe
Deutsch or German is used on a large scale in Europe. As a matter of fact, not only in Germany but in several other countries it considered as their native language. The number of native speakers of German as well as international speakers is increasing day by day.
If you are well aware of this language then communication will be no barrier for you. If you are a writer then you may open various channels for diverse audiences. With such great opportunities on the internet, you might not want to miss out on even one of them. 
Study Free of Cost 
Yes, you read it correctly. With the most educated teachers and staff, the universities in Germany stand out. As compared to the tuition fees of any other country most of the universities in Germany ask for zero fees. The standard of teaching is unmatchable with no sacrifices in the quality of teaching.
The reason for free college fees is the German taxpayers. Thus, both the students whether national or international get benefitted from the university. 
The German online courses in India at Ziyyara, are designed to get the maximum benefit out of them. Every year so many students enroll themselves for these courses and get access to some of the best German tutors available. The students who are willing to go to Germany for their higher studies need to show their proficiency in this language. 
Create Better Job Opportunities
A good career is one of the most important aspects of german learning online in India. Europe is the world's second-biggest exporter and with such huge GDP attracts the attention of many. In a country like India, fluency in the German language opens great opportunities.
These opportunities lie in the sector of Healthcare, medicine, the Pharmaceutical Industry, Education, and whatnot. If you learn the skills of speaking the German language then there will be no barrier in your career growth. 
The German language learning in India, will not just be beneficial for job opportunities in Germany but in your country as well. As many of the German countries have their offices in several countries. 
Research 
If you are looking for the best place for research and development. Then no matter what field you belong to you can head straight away to Germany.
When it comes to science then German is considered the second most essential language. Even if you are a beginner then knowing German will provide numerous perks for it. As far as German course providers are concerned in a country like India.
Then, the options are indeed very few. Ziyyara provides the best of German courses with the most skilled and experienced German tutors.
The study materials provided by our tutors are 100% authentic and unique. There are interactive sessions where the students have complete access to the resources provided by the tutors during the class.
The courses at Ziyyara for online German language in India, are affordable so that any student can access them. 
Rich Literature 
As far as the literature is concerned Germans have always been on the top. It considers a land of creative thinkers and poets of diversity. 
So if you are good at German then you can communicate with the natives of this land comfortably. The thirst of your wanderlust will be quenched here in no time.
With the help of german speaking course in India, you can appreciate the terrific artwork and literature in their real and original form. Having a detailed knowledge of this language will help you in getting insight into the real essence of German literature. 
Entrepreneurship 
Germany is contemplated as the land of start-ups and creative ideas. The opportunities available in Germany are not just restricted to one field. As a matter of fact, you take the name and will get plenty of start-ups here. Be it fashion, healthcare, or science.
This place is known for its liberal ideas and thinking. The places can be rented cheaply yet with the best quality. According to various surveys, there are new startups every 20 minutes in Berlin. 
Economy
Germany is undoubtedly the second greatest economy in Europe. It is a place for several international and national companies. By taking german language classes online in India, you can upgrade your skills as well as your CV.
It is the best destination for travel or standalone industries.
Popularity in India 
Apart from having all of these benefits, learning German will help you as it has become very popular in India. It is the second most learned language here.
People learn it either for their higher studies or for career prospects. Many universities of India, have included the German language as a part of their curriculum.
The reason behind it is the importance of knowing a foreign language. The benefits to learn the German language in India indeed are endless. 
The German language course in India at Ziyyara is available based on the levels of the students. Starting from Beginners to Advanced levels.
We provide recordings of the classes at the prior request of the parents. Be it English or German both the languages are quite similar to each other so there are no such issues in learning this language. 
So do visit our website, if you are a learner with a purpose then we will help you find your language goals. 
Published here
DISCLAIMER : This and other personal blog posts are not reviewed, monitored or endorsed by Blogjab. The content is solely the view of the author and Blogjab is not responsible for the authenticity of content of this post in any way. Our curated content which is handpicked by our editorial team may be viewed here.