Cleanliness and hygiene are undoubtedly the best calling card for wellness centers (and other public facilities of this type): they are the first things you notice and make you feel at ease. The establishment may be large, modern, and welcoming. With technological equipment and a refined interior design. But if it is dirty or unhygienic in any way, customers will surely notice.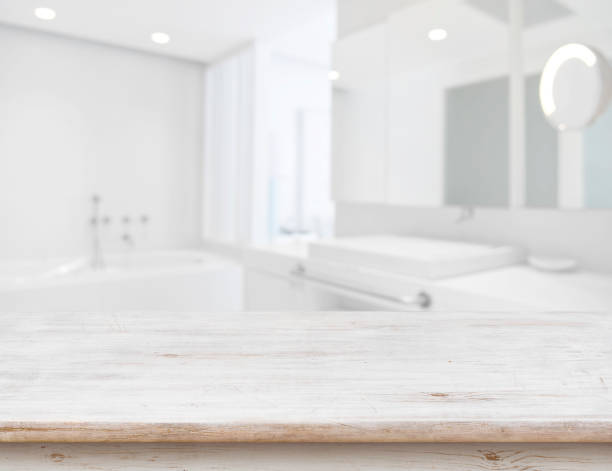 It is therefore very important to have clear procedures for correct sanitation and cleaning of environments.
Spa cleaning
Keeping a spa clean isn't just about visual appeal. A large number of people, combined with the mix of heat and humidity, favor the proliferation of bacteria and the development of infections. There is a large number of organisms, in fact, which prefer the humid and wet environments present in wellness centers.
When it comes to keeping your spa clean it's important to know the microorganisms you fight.
One of the most common is called Staphylococcus aureus, a bacterium that attacks the skin and mucous membranes. It is easily transmitted by touching contaminated objects (such as tools or furniture). Influenza viruses
These are also quite common. Many do not give up going to wellness centers when the first symptoms arrive. Spreading the virus with coughs or sneezes. Finally, let's not forget the mushrooms,
who love humid environments. These infect the skin tissues, hair and nails and are the cause of common infections such as athlete's foot. They can be contracted through direct contact. Between people or through contact with an infected person's bodily fluids, such as sweat on mats or couches.
The design of a clean spa
Creating a clean and hygienic health club begins with the planning and design stage. If you are in the initial phase of the project, consider relying on professionals for advice on the systems to implement: a high-filtration suction system, for example, will help you remove not only debris but also dead germs present on floors and hard surfaces. A good drainage system in the shower area is also important to avoid the growth of fungi and bacteria.
The sterilizing nebulizers
To create a truly clean and safe environment, it is important to involve everyone and work together so that even those who use the center are able to limit the spread of bacteria and infections. For this reason, we recommend the installation of sterilizing devices that can be used independently by the visitors of the center to sanitize hands and feet.
The most efficient models are equipped with a photocell that allows the devices to automatically dispense (without the need to touch anything) a bactericidal solution that quickly eliminates germs and bacteria in about 3-5 seconds.
Some sterilizers have an internal rechargeable battery, ideal if you need to move the appliance according to usage needs. Others, on the other hand,  require an electrical connection and can contain up to 1.5 liters of disinfectant, perfect for creating fixed stations for sterilizing hands.
How to keep the spa clean
The best way to keep your spa clean is to educate all professional cleaning staff (not just the cleaners) on the proper way to clean and maintain equipment and the entire space. Make sure staff are familiar with problem areas.  Where bacteria, viruses, and fungi can hide, including doorknobs, rugs, cots, and shared furniture.
Naturally, the greater the number of people who access the center, the greater the microbial load and the pollutants introduced will also be. For this it is necessary to perform accurate daily cleaning, repeating some operations more frequently during the day.
It is necessary to ensure perfect daily cleaning and sanitization of surfaces, to prevent infections and problems related to lack of hygiene. In addition to the spa area, don't overlook these parts.  (Toilets, passageways, entrance, and changing rooms: benches, lockers, and seats) Must be carefully sanitized even in unused and non-visible points.
Daily cleaning
Floors:  use a vacuum cleaner, to avoid raising dust, and wash the surfaces with warm water and detergent.
Furniture:  clean the surfaces using a damp cloth soaked in detergent, rinse and dry with a clean cloth.
Toilets (floors and bathroom fixtures): clean the surfaces with a disinfectant cleaning solution and rinse.
Do not forget that damp cloths or sponges that we are using for cleaning the toilets. Do use these products for other uses and, after use, must disinfect thoroughly and left to dry.
Weekly cleaning
Glasses:  clean using a damp cloth and a common glass cleaner.
Furnishings: sanitize them with disinfectant detergents, taking care to clean the inside as well as any wheels and pedals.
To allow thorough cleaning, periodically move all the mobile furniture and carefully clean the inside of the cabinets and the back of the furniture leaning against the wall: these areas hidden from the light and poorly ventilated are subject to the appearance of mold and microorganisms.
Spa cleaning: useful products
Be mindful of the choice of surface cleaning products. Using an unsuitable product can also worsen the hygienic conditions of the treated spaces. It is therefore always good to rely on professional products. Very importantly, carefully follow the instructions for use indicated by the manufacturers.
Indeed, the efficiency of cleaning and sanitizing products has a lot to do with how they are using it: dosage, dilution, rubbing, and temperature are all elements that can compromise their effectiveness.
For the disinfection of floors and furnishings, use products capable of guaranteeing a disinfectant action, necessary to decontaminate the surfaces. For the disinfection of bathroom fixtures and other surfaces, instead, use products based on sodium hypochlorite.
Finally, do not forget to keep detergents in their original packaging, and don't mix them together. It is important to keep them in special compartments, so as to avoid accidents.
DISCLAIMER : This and other personal blog posts are not reviewed, monitored or endorsed by Blogjab. The content is solely the view of the author and Blogjab is not responsible for the authenticity of content of this post in any way. Our curated content which is handpicked by our editorial team may be viewed here.