Netflix is gearing up for the update of its spooky season with a carefully curated selection of scary movies. Netflix appears to have outdone itself this year with a fright-fest on par with anything on the big screen. 'Fever Dream,' a hallucinogenic horror film from South America, is quickly rushing on the charts of the "Netflix and Chills" opening night list for the upcoming Halloween period.
When the Peruvian horror film premiered in 2021 at the San Sebastian Film Fest in Spain. Indie Wire predicted it would be selected for an Academy Award from Peru. 
"Fever Dream," based on Samanta Schweblin's critically hailed novel of the same name. It is a psychedelic nail-biter in which a dying woman is visited by a teenage boy who is not her child and asks her questions about what happened to her. With each other's help, they piece together the horrific stories of how she ended up here.  An eco-horror streak permeates the story, as well as a vision of maternal love as something strange and alienating. Here is everything you need to know about the forthcoming horror film Fever Dream, including its release date,  synopsis, and more! 
Fever dream Release date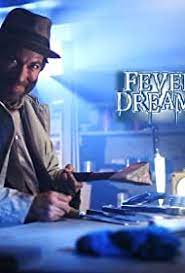 In 2018, the thought of turning the lauded novel into a visual adaptation was finalized. Following the announcement in 2018, Claudia took on pre-production the following year and began shooting in early 2019. The filming wrapped up in 2020, but the coronavirus pandemic slowed down the post-production process to a year. The good news is that it's finally here: the golden announcement! The eagerly awaited horror film will premiere in select theatres on October 6. Then on Netflix worldwide on October 13…!  
Fever dream Cast
Fever Dream has a phenomenal lineup of characters, thanks to Netflix's announcement earlier this week. If you're not a fan of Spanish television, these actors will be unfamiliar to you because they only appear in Spanish-language productions. Despite this, we have a right to know who they are. Dolores Fonzi will be seen as Carole, and Mara Valverde will play Amanda. Other actors include Guillermo Pfening as Marco, Germán Palacios as Omar, Emilio Vodanovich as David. The ominous kid is played by Marcelo Michinaux as David. Amanda's daughter will be played by Guillermina Sorribes Liotta as Nina, and Macarena Barros Montero as Mamá de Nena, to name just a few. 
Fever dream Plot
Fever Dream by Samanta Schweblin is more than just a spooky stance, and it's more than that. It's about the friendship between Amanda, a mother, and Nina, her child, and how those connections can change when different threats threaten them — such as contaminated water, a questionable energy healer, and terrifying secrets — not to mention the evil child and dead animals give the story an eerie vibe.
The plot is simple: Carla's son David is on the verge of death after coming into contact with a poisonous liquid that kills a horse. As a result of her visit with the energy healer, Carla is left with a changed 5-year-old David. It is as if half of David's spirit has moved on. The spirit that has replaced that half talks like an adult and has a vacant yet murderous expression on his face.
See More: Zootopia 2 Release Date, Trailer Cast, And Plot
Amanda and her daughter Nina have left their apartment in Buenos Aires. where Amanda's husband works, and are now staying at a holiday home in the countryside. It doesn't take long before she befriends Carla, her next-door neighbor. Who tells her a terrifying story about her son David? A seven- or eight-year-old boy whose soul she believes has "transmigrated" into another body. Carla's narrative As Amanda. Thinks she is hallucinating. Carla, sobbing into the steering wheel, tries to explain why she's terrified of her son.
Plot
When Nina meets up with the poison, Amanda has no option but to seek assistance from a lady she barely knows, Carla. The latter provides Amanda with more anxiety and questionnaires than guidance. David and Carla began searching for her partner's escaped stallion six years earlier and accompanied a stream from the stable to a nearby hollow, Carla remembers. Carla tells Amanda about David's illness six years ago. Amanda tells David about Carla's story, "Fever Dream" takes on two parallel tracks.
A quick fast-forward takes at Carla, the boy's mom, and Amanda are all struggling to demonstrate the unexplainable that leads the boy to Amanda's bed, searching for answers.
What has happened to David since that day? Is there a reason Amanda is in the hospital? why does she have this mysterious child sniggering in her ear? One of the creatures that make Fever Dream so heavy to let go of is the accumulating terror of what entails at that precise moment. Which involves worms, Eww, worms? Yes, worms!  All those queries have a single answer, but keep in mind that this is not a mystery story. All the answers will reveal When the movie comes out. We- just- cannot wait!
DISCLAIMER : This and other personal blog posts are not reviewed, monitored or endorsed by Blogjab. The content is solely the view of the author and Blogjab is not responsible for the authenticity of content of this post in any way. Our curated content which is handpicked by our editorial team may be viewed here.